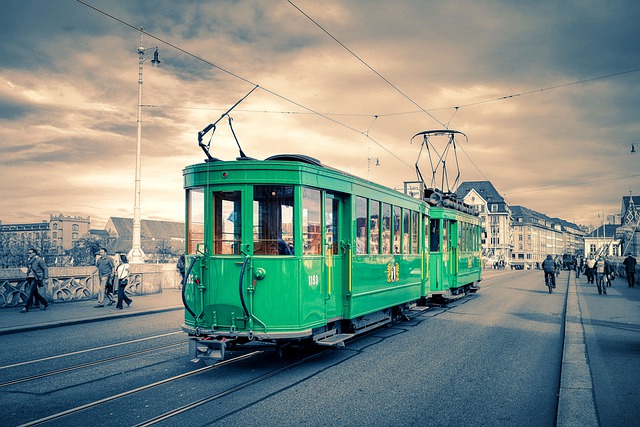 After a glorious month in the United States of America, we arrived back in Switzerland yesterday, where we ate everything, saw tons of relatives and friends, and drove, drove, and drove.
I don't own a car, and because we live right in the center of Basel, Switzerland (we're two blocks from the Rhein!), we don't need one. So, mostly, we use public transportation and walk.
In most of the United States, public transportation isn't a viable option. It's too big and too spread out. So, when I was on the east coast, I rented a car (at exorbitant rates), and in Dallas, I used Uber, and in Utah, my sister lent me a car. And, except for my 20 hours in Dallas, I drove every day.
You know what? It was less stressful than driving in Switzerland. Even when I was in heavy traffic in Las Vegas (the freeway was shut down and everyone diverted off), it wasn't as stressful as Swiss driving.
This seems stupid. The Swiss are rule followers, and because they use speed cameras to issue speeding tickets, people generally drive very calmly. If you are aggressive in getting ahead, you'll get zapped by a speed camera, so people don't (generally) do it.
But why is it so stressful driving here? Because of walking and public transportation.
We flew into Zurich, which is an hour away. We had a ridiculous number of bags stuffed with American goodies (Reese's Peanut Butter Cups, mostly), and so rather than take the train back to Basel, I rented a car to get us home. The drive on the freeway was easy–as I said, Swiss drivers are rule followers. The stressful part came when I exited the freeway.
Walkers everywhere.
Bicycles everywhere.
Trams and buses everywhere.
Pedestrians don't stop and look twice before crossing the street. In most of the places I was in the US, it's rare to see a pedestrian crossing the street. In Basel, it's rare not to have a bunch of people walking around wherever you're trying to drive. Swiss law requires you to yield to people in crosswalks. I think this is probably the case in the US, but here, they mean it. Even though I remind my children to look both ways to ensure it's safe, many locals just assume drivers will follow the law and stop. They just step right into traffic.
It makes driving terrifying and stressful. The streets are also narrow and old here. I spent most of the time in Utah, where streets are wide and generally pedestrian-free. Plus, there are parking lots everywhere. In Basel, on-street parking is very common, making the narrow streets even smaller.
I am not a huge driving fan–even in the US, and I'm happy to be back to walking and public transportation. But, I also now have a clear understanding of why I hate driving in Switzerland so much. It's the people.
Image by Albrecht Fietz from Pixabay