Two weeks ago we adopted two adorable kittens: Mikey and Claudia. Now, my primary purpose in writing this blog is to share pictures of the kitties.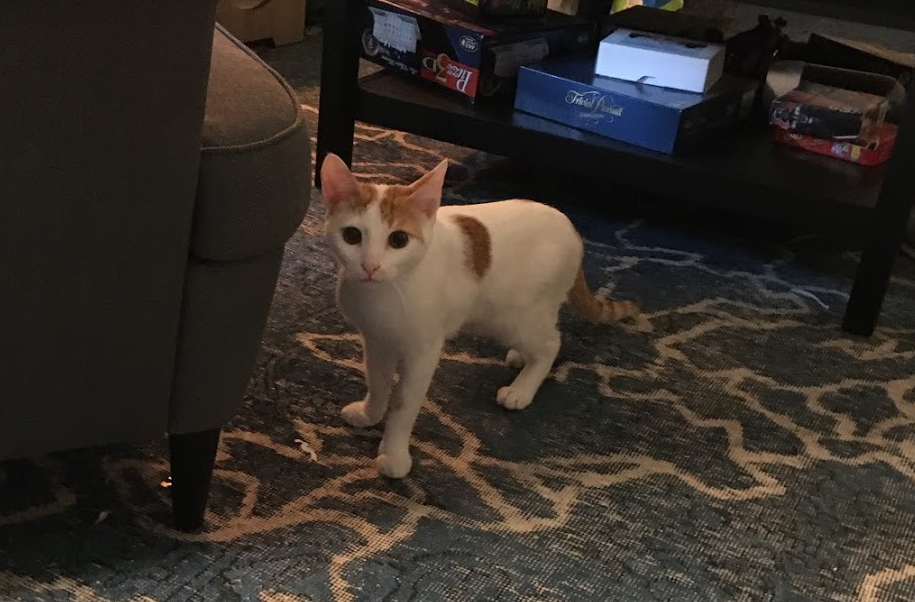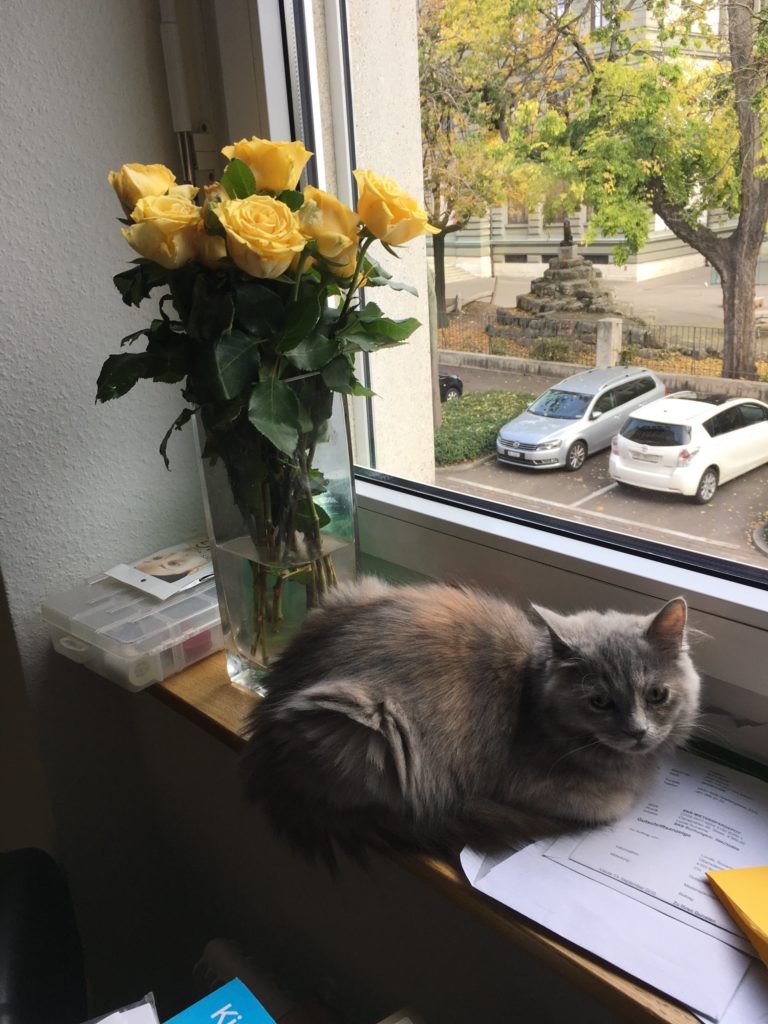 These are our adorable new kittens. Did you know that kittens poop approximately four times a day? We did not know this when we adopted these kittens.
It's fine. It's good for the offspring to learn to empty the litter box. Which we do, twice a day. Why so often? Because these are indoor cats.
And this is where the Swiss part of this comes in.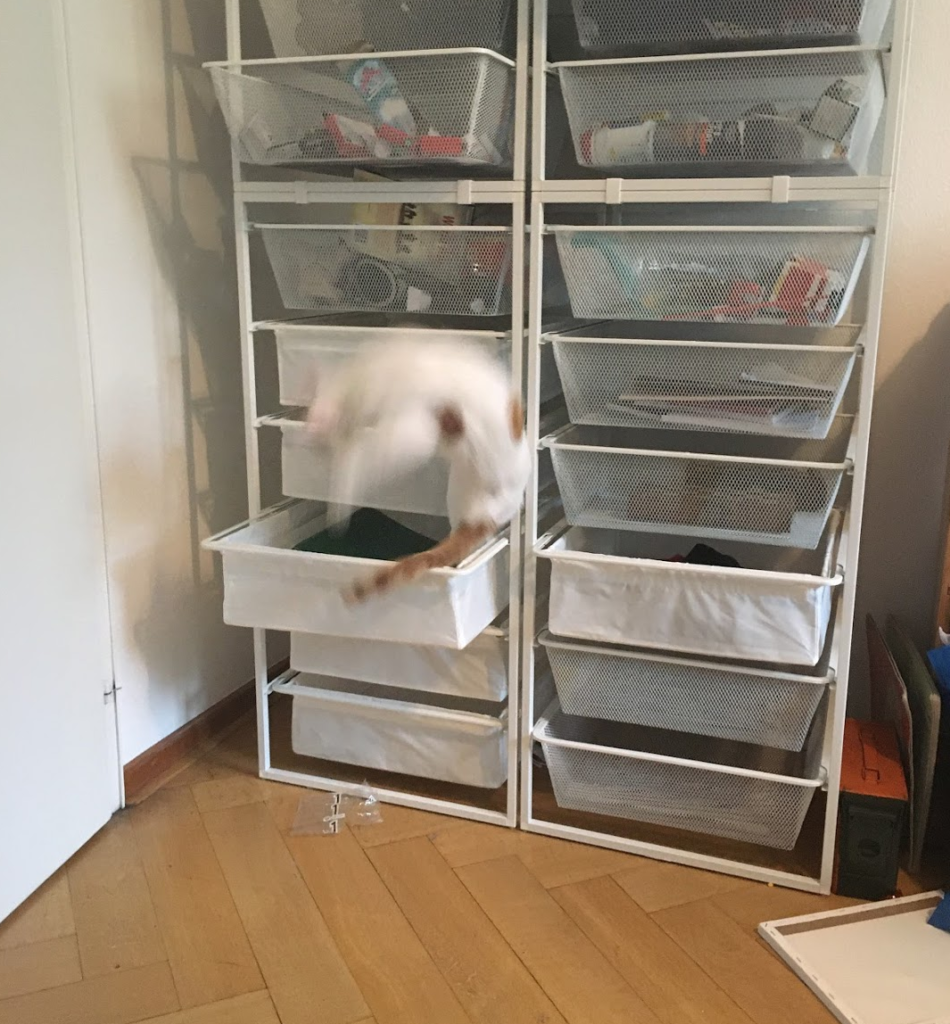 We live right in the center of Basel. It's amazing. We can walk to grocery stores and movie theaters and restaurants. Last week I even walked to a Tom Walker and Snow Patrol Concert that was literally 300 meters from my door. I love where we live. But, it's not safe for kitties to be out and about.
So, we needed indoor cats. The plural was important because Swiss law requires that your cat be able to see another cat every day. That either means you have two cats or your cat is an outdoor cat.
We set out to adopt two cats and it was very difficult. While there are plenty of cats available for adoption, no one wanted to give one to us–because we wanted indoor cats.
The prevailing Swiss view is that it's cruel to keep cats indoors. The first question anyone asks is "how big is your garden?" Well, we don't have one. We live in a city apartment. We have an awesome back porch, though!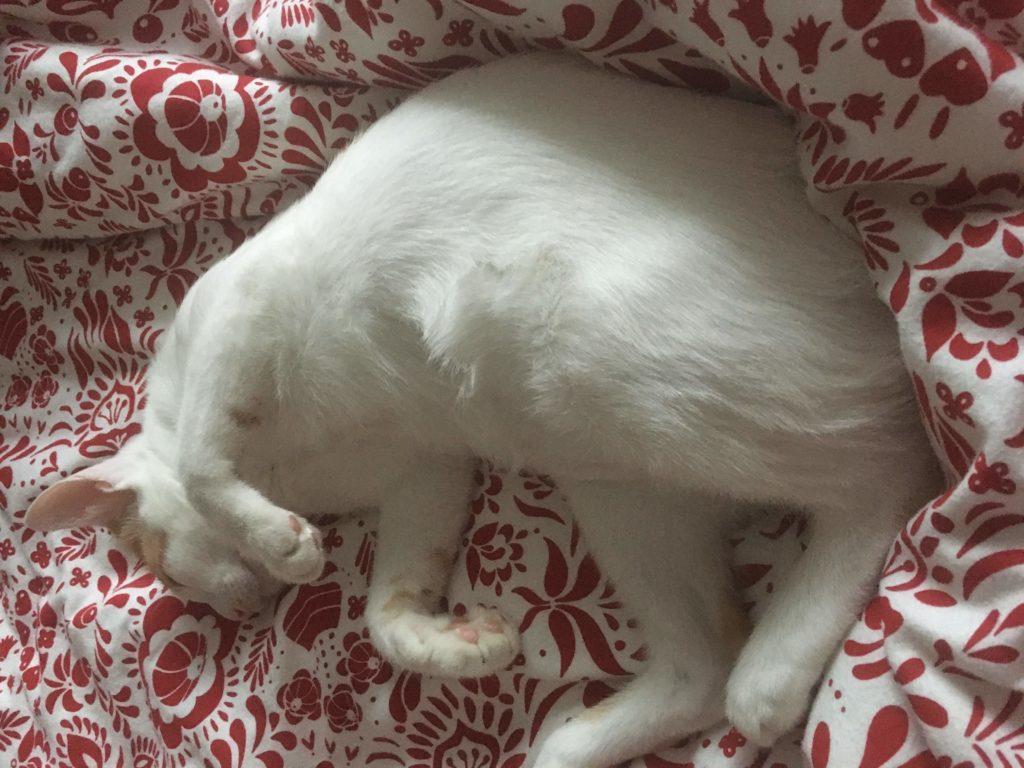 So, the animal shelters didn't want to give us a cat. People who advertise their free kittens didn't want to give us a cat. We didn't try breeders, but I suspect none of them would want to give us a cat either. They believe it's torture to keep a cat confined inside.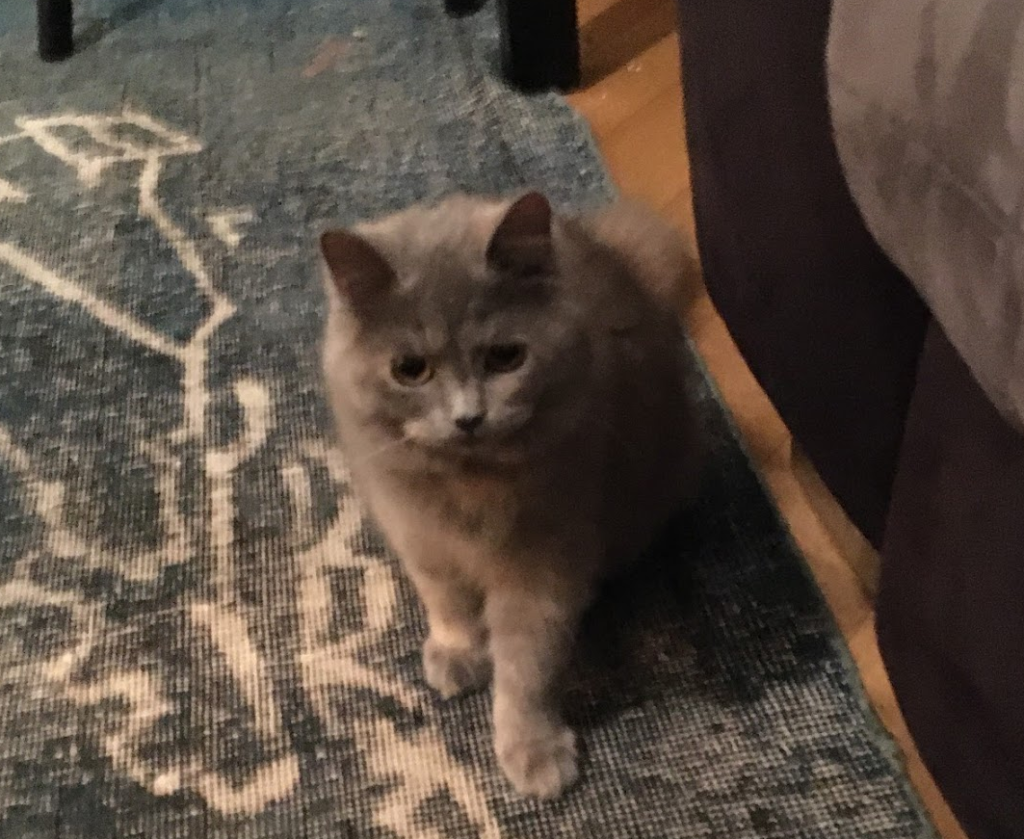 It's the complete opposite of our experiences in the United States. There it's difficult to find someone who will let you adopt a cat if it's going to be an outside cat.
So, how did we get these two adorable kitties?
Well, the are street cats from Bahrain.
You read that correctly. See, Bahrain has a stray animal problem. This stems from a culture of not spaying and neutering your pets and a problem of expat families getting a new assignment and just dumping the pets on the street when they move, rather than going through the hassle and expense of moving the pets.
A woman in the area has a house in Bahrain and Basel and when she goes to Bahrain she brings back cats. She only adopts them out to people who will keep them inside, as she knows what happens on the streets.
We're very grateful. And our little kitties are too. They enjoy being inside and haven't asked to go out–even though the doors to our balcony are glass. In case they escape they've been chipped and Mikey's been snipped. Claudia is too little to be spayed, but she will be when she's older.
They like to attack feather based toys, completely avoid the nice scratching posts we bought them, and when strangers come to the door Mikey hides under the piano, holding perfectly still, and Claudia comes out to sniff them.
Offspring #1 is convinced that when they are bigger she will put harnesses on them and take them for walks. But, they won't go outside alone–even if the Swiss people think we're mean for keeping them inside.