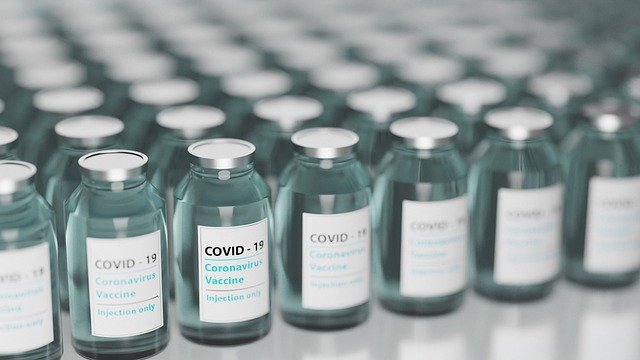 Rules are rules. We must follow rules at all costs. Zero tolerance policies come from a good place–we want everyone to know how serious we are–but they can blow up in a disastrous way.
Dr. Hasan Gokal found this out the hard way, according to The New York Times. Once opened, a bottle of Moderna Covid-19 vaccine is good for six hours. Dr. Gokal found himself with a punctured bottle and not enough patients.
So, he did what we all want him to do–found sick people who would have qualified for the vaccine if they had signed up–and vaccinated them. He filled out all the paperwork and then got fired.
It wasn't that he went out and offered it to 22 year old drunk college students (although, frankly, that would be better than throwing it out). Here's a sampling of the people who received the vaccine:
The doctor got back in his car — his wife insisted on going with him — and drove to a Sugar Land house with four eligible people: a man in his late 60s with health issues; the man's bed-bound mother, in her 90s; his mother-in-law, in her mid-80s and with severe dementia; and his wife, her mother's caregiver.

He then drove to the home of a housebound woman in her late 70s and administered the vaccine. "I didn't know her at all," he said.
Here's how the firing went down.
Several days later, the doctor said, that supervisor and the human resources director summoned him to ask whether he had administered 10 doses outside of the scheduled event on Dec. 29. He said he had, in keeping with guidelines not to waste the vaccine — and was promptly fired.
They questioned his "equity" in administering it to too many people with "Indian" names. Now, the irony of this is that Dr. Gokal is from Pakistan, but this didn't faze his supervisor or the HR director.
I understand the "rules" which make sense. You don't want a doctor letting all his friends and family skip the line. But, you also want as many people as possible vaccinated.
This is a time when HR should have stepped in and pointed out that he did the absolute best he could in this situation. There weren't any more people coming to the vaccine event. The doses would go to waste. He found people who were at high risk (which, admittedly included his wife) and vaccinated them.
Let's remember the human part of Human Resources. Yes, vaccines should go to high risk people first. But, we shouldn't waste any vaccines if we can possibly help it. There are literally billions of people who would love to be vaccinated. Not a single dose should ever go to waste.
And your company policies should reflect that.
Image by torstensimon from Pixabay