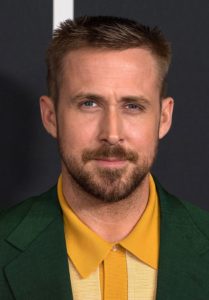 In the US, you should not include your own picture on your resume or application. We like to pretend no one will discriminate based on race, gender, weight, or bad dye job, if we don't have pictures on our resumes. Then we all put links to our LinkedIn accounts and include our pictures there but I digress.
But one company asked for applicants to upload a picture of Ryan Gosling as part of their application process.
It's an utterly ridiculous request, but I don't hate it. As I'm sure the job posting will eventually come down, here's the Ryan Gosling part:
APPLICATION PROCESS:

To apply to this job, please submit your application through this platform. Also, and more importantly, please send an email to jobs at wrightbedding.com with the following components:

1. A short (seriously, short) introduction, including at least one reason why you'd be a fun addition to our team

2. A picture of Ryan Gosling that you've downloaded from the internet, resized to
600×600 pixels, and given a funny filename to, which is attached to your email

3. A brief explanation of what your favorite Ryan Gosling movie is, and why, including an embedded link to an online article about Ryan Gosling

NOTE – please don't worry if you've never seen a Ryan Gosling movie. You're being judged solely on your ability to follow directions. Seriously, your response can be completely made up and it won't matter.

Job Type: Part-time

Pay: $22.00 per hour
I don't hate it because the job is for a marketing assistant who will have to do things like resize pictures and write short things. It's asking for a writing sample without being boring.
They also are quite clear that this is just a check for attention to detail. This is better than asking, "do you pay attention to details?"
That said, I'm not generally a fan of gimmicks. I want to know if someone can do the job, but I can't help thinking that this tells the hiring manager if you can do the job. Plus, bonus points for giving an actual salary. Because it's an entry-level role that doesn't require experience, listing an exact salary is smart. If I'm willing to do this job for $22 an hour, I can apply. If I'm not, I won't.
So, if your gimmicks serve an actual purpose, then I'll give them two thumbs up. I think this one qualifies.
Now, in the comments, give me a summary of your favorite Ryan Gosling movie. And, please do make things up. That's even better.