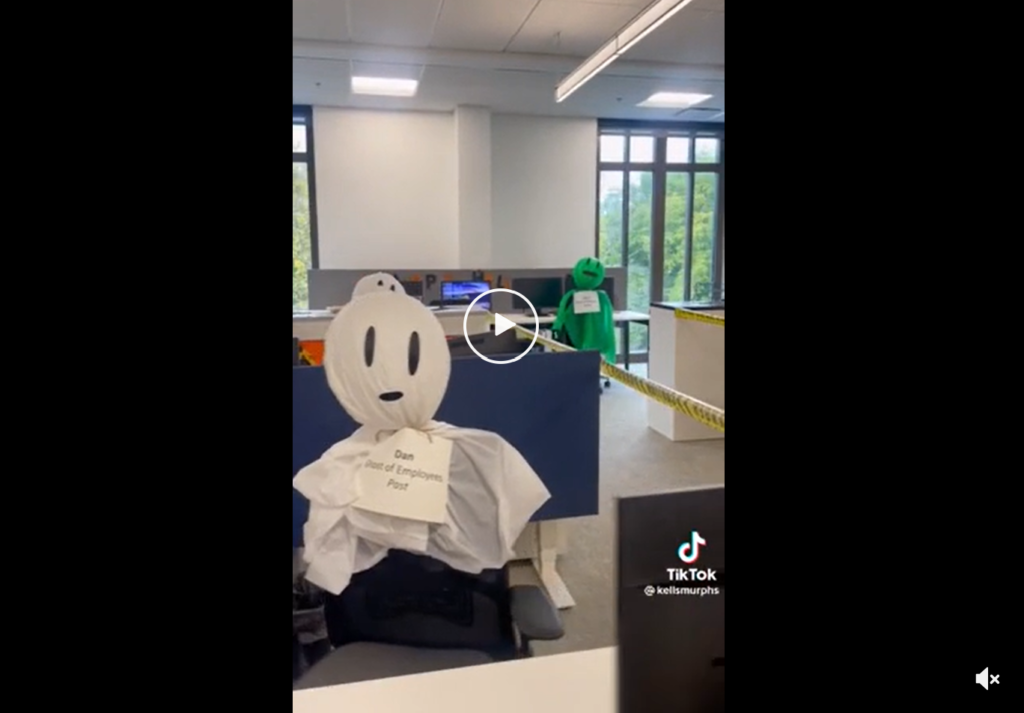 I truly love Halloween. It's a great holiday without family or guilt obligations. It's candy and costumes, and what could be better? Nothing.
But what could be worse?
Oh, dear me, a whole lot worse than I could have imagined.
So terrible that I hope this is fake.
If you don't wish to click through the TL;DW (too long, didn't watch), is that:
The company conducted layoffs
The company decorated for Halloween
The decorations were ghosts
With the names of the recently terminated employees attached to them
I mean, holy smokes, I hope this is fake. If it's fake, it's funny. If it's real, it's horrifying.
Terminations are not funny. Yes, having some gallows humor around terminations can be a natural response to something awful. But, whoever decorated the office was not at all sensitive to the feelings of the terminated people (who would undoubtedly hear about it) and those still employed–who may be suffering from survivor's guilt.
I'm all for having fun on Halloween. I'm for candy and costumes. But I'm not for being mean and heartless. This is mean and heartless.
Be funny. Be clever. Bring candy. Don't be cruel.