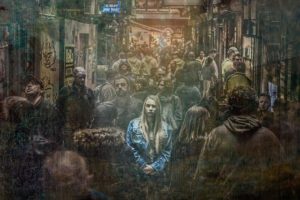 Did your neighbor just threaten to sue you?
Did your spouse hit you?
Do you want a divorce but can't afford a lawyer?
Are you feeling suicidal and don't know where to turn?
These things can seem unrelated, but your Employee Assistance Program is set up to handle all of these.
A few weeks ago, Alison Green of Ask a Manager published an interview with an EAP employee, Em, that gave more detail than I've ever seen about EAPs.
Given one sentence to explain what we do, I'd say: we take care of things you need to do from time to time, but that can be difficult, obscure, or expensive. In more detail: Locating a therapist, getting legal advice, locating a dietitian, financial counselling that isn't affiliated with a particular bank, orthopedagogy, occupational therapy, locating childcare or adultcare resources, conversations with a nurse about ways to manage an ongoing health issue, that kind of thing. Even if it's something we don't have the resources for in-house, we can usually locate something for you.
You may feel like you don't know where to turn. That's okay because Em and people like her do know. If your company doesn't offer an EAP, your spouse, partner, or even roommate's EAP may be able to help you. They often help all household members of an employee. Call and ask!
It's absolutely confidential, and your boss won't find out that you called.
Don't stay stuck in a panic because you don't know what to do or where to turn. Pick up the phone and call. I say this in a very loving way. This is the most underutilized service out there. Please, if you're struggling, give them a call.
Image by Grae Dickason from Pixabay