Do you read all these things about the Great Resignation and think, "I'd like to take advantage of this, but that would mean fixing up my resume?"
Of course, you do! There will be a lot of people quitting in January, so that means a lot of jobs will be opening up in January. To help you get the job you deserve, I'm running a special.
From Christmas to New Year's, you can get a one-and-done resume review for $75. Regular price is $99! So this is a super bargain.
You send me your resume looking like this: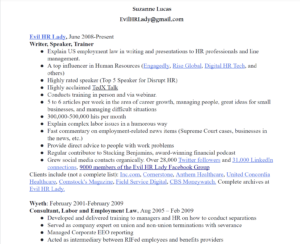 And I'll send you back something looking like this: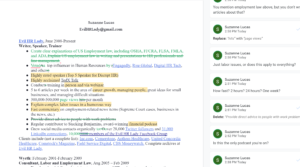 Click here to buy this limited-time offer one-and-done resume review for only $75!
Sorry! Time is up and we're back to normal prices of $99. Click here.
Then send your resume to Resumes@EvilHRLady.org
Remember, when the ball drops on January 1, 2022, this offer ends and the price goes back to $99.