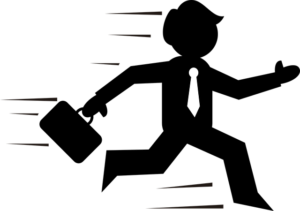 I am the Operations Manager of a manufacturing company. I am a salary-based employee. I get a generous 14 days PTO and 5 Paid Sick Leave. If I ever have to take off work for a personal reason, I submit a request for TO and take it. My boss is almost always ok with that and doesn't ask anything in return. It's understood that I get my work done before I go. 
Being that I am a salaried employee, what are my rights to time off? If I work for part of the day, am I paid for the whole day? Do I even NEED to request time off? Would my half-day be considered a whole? 
Separately, if I take time off for a medical appointment, is my boss able to require that I make that time up?
I know there's a lot there. But I appreciate all the help you may be able to give. 
First of all, there's a difference between a salary-based employee and a salary-exempt employee. Based on your job title, I'm assuming that you are salary-exempt, which means you are not eligible for overtime, among other things, and I'm answering on that basis. If you are eligible for overtime or your job doesn't include managerial level work, then none of this is correct.
Let's clear up some misconceptions: Exempt doesn't mean you can come and go as you please. There are many exempt jobs that require strict schedules, such as a dentist. Dentists would rapidly find themselves applying for unemployment if they wandered in and out without regard to the patient schedule.
Your boss can set hours, require you to make up time, and come in on weekends. He can demand that you work onsite (even if you could do a better job remotely). He can require that you work 60 hours a week if he wants to.
What he can't do is cut your pay.
Now, good bosses give their exempt employees the flexibility to do their jobs and run their personal lives. This means that many bosses don't dock your PTO if you go to a doctor's appointment or take a long lunch or start late or leave early. As long as you get the work done, they shouldn't care.
But some managers do care. And since you work in a manufacturing environment, it may be a significant burden to others when you are not there.
So, yes, your boss can ask you to make up the time. Yes, he can dock your PTO/sick time for doctor's appointments.
If you're out of PTO/sick time and take a partial day off work, he can't dock your pay. He can only cut your pay in very specific circumstances. Here's a link to the details.
Now all if this is what your boss can do, not what he should do, or what you should do. The two of you should sit down and discuss his expectations and your expectations and agree. Your boss would be wise to listen to what you need to do a good job. You would be wise to be reasonable in your requests. But, if you can't come to a satisfactory agreement, it's time for you to move on. Don't worry; everyone else is doing it, so you'll just be hip and in style.
Image by DavidRockDesign from Pixabay