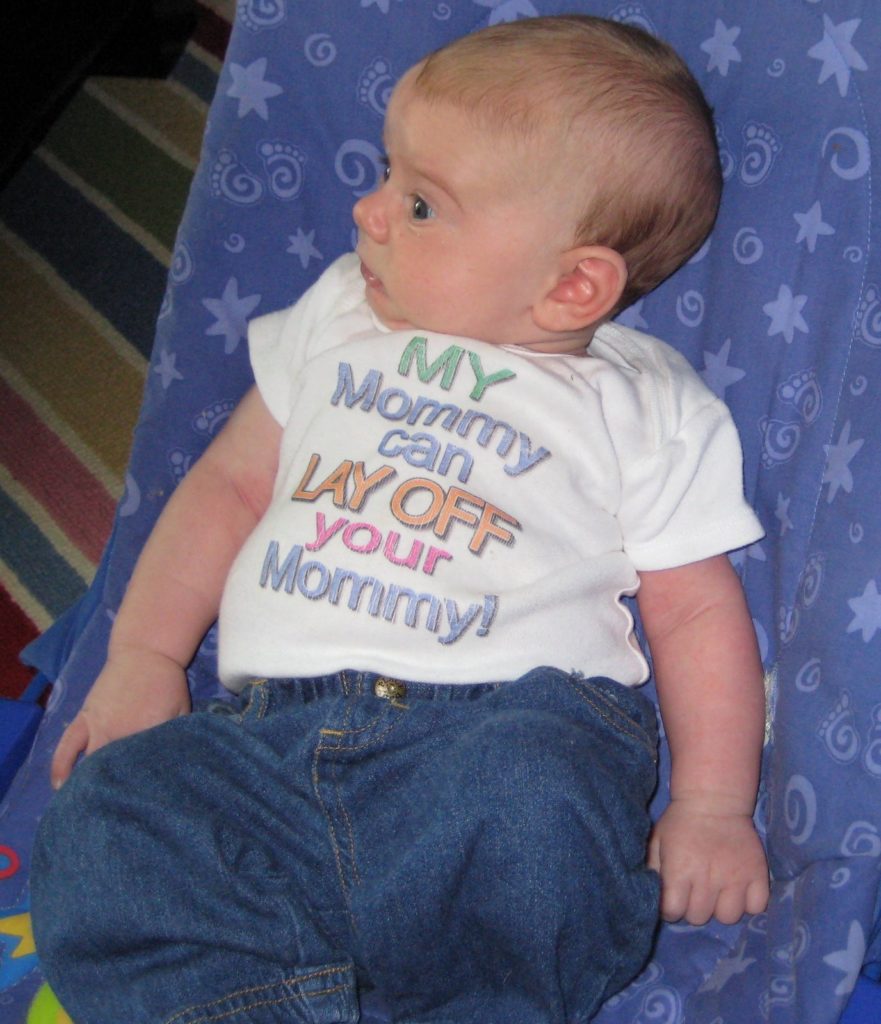 Offspring #2 was born in May, which was the perfect time to have a baby. I took my maternity leave over the summer. Walks every day, parks, the whole nine yards. It was glorious.
To get to that point, I had to go through a pregnancy with a 10 lb 8 oz posterior baby. That means his little feet were on my rib cage pushing out. Boy, did he like to do that. He also sat on my sciatic nerve for a while, meaning my leg would kick out from under me and I was in intense pain.
All that work for 3 months off! (Six weeks with pay.) Turns out, I could have just done what Robin Folsom, former Director of External Affairs for the Georgia Vocational Rehabilitation Agency (GVRA), allegedly did: Fake a pregnancy. Twice. She did it twice.
She's just been indicted (but not convicted, hence the allegedly) for faking a pregnancy to take advantage of paid time off.
Goodness, what a swell idea! Because not only did she get the time off, she didn't have to do the sleepless nights (unless her conscience got to her), pain, and then the knowledge that someday that baby was going to turn into a 6'2″ teenage boy that eats her out of house and home.
Just when you think you've seen everything in HR, there's a faked pregnancy, faked FMLA paperwork, and a fake baby.