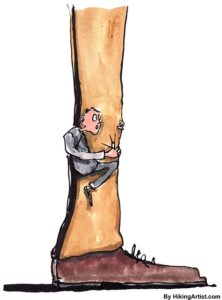 I have been with my company for 25 years. I LOVED my job until about 18 months ago as the Division I worked for was sold. My job duties started to decrease, and I could no longer fill my day. I told my boss this in my review because I thrive in a fast-paced environment. Time went on, and a few tasks were added but still not enough. I asked if I could go to 32 hours per week as we are still considered full-time with benefits. 
He reluctantly approved it, which I found odd because I had already volunteered that I needed more work. Recently they have asked me to take on duty that I don't feel comfortable with, nor do I feel qualified for. I'm in my 60s, my wife is already retired, and I'm considering retiring. This new job is in a completely different department, and they are slotting me in because the current person is retiring. They want me to take on the most complicated client doing something I don't know how to do.
I feel almost as though they are trying to get me to quit, knowing I will not want to assume this new responsibility. I could decline and hope that they lay me off, but I am worried they will terminate me instead. What are my options? I've got so much anxiety over this, and honestly never thought that my career here would end like this. 
My honest answer is I have no idea if they are trying to force you out. Age discrimination is rampant, and they may want you to leave so they can put someone younger in the role. Why on earth people think younger is better is beyond me. You have a 25-year track record of being a good employee.
It's also possible that your boss desperately wants you to stay and he knows you want more hours as you asked him for it. Having you working 32 hours a week may affect his headcount and budget, which may seem silly, but managers worry about this. He may just want you at the full 40 hours per week, and he figures this is the only way to get you enough work. If he had assignments in your traditional area, he would have given them to you when you asked before!
It's also possible that they think more highly of you than you feel about yourself, and they know this isn't your area, but everyone knows you can do it! It may be an indication of how fabulous you are.
If they are trying to force you out, they may well be willing to give you an excellent severance package. There is no requirement to give severance, but if there is a sketchy termination, it's often cheaper to give someone severance than fight a lawsuit. You can certainly ask for a severance package, and you might want to arrange for an employment attorney to negotiate that for you.
But all of this is guesswork. The only real solution is to sit with your boss and express your concerns. Tell him you feel uncomfortable taking this client on and let him know if you want to stay at 32 hours or move back to 40.
If he fires you for turning down the additional responsibilities, you should also consult an attorney about negotiating severance. A court may not take kindly to what it looks like here: an older employee gets asked to do something he's absolutely not qualified to do, and when he says no, he gets fired. Undoubtedly the company would replace you with someone younger, which helps your case.
And keep in mind, while you've been at your original company for a long time, you've only been at the new one for 18 months. There are plenty of times when long-term employees leave after a new acquisition or other management change because it can be challenging to make the changes the new company wants. Many people mistake this for being old and set in your ways (which can happen), but often it's hard to make a change when everything else looks the same. It's easier to change to a new job that's completely different than to make necessary changes in the same position you've had for years and years.
So, overall, the advice is to speak to your boss. Ask what's up. Express your concerns. Once you get his answer, you'll know better what is going on!
Image by PublicDomainPictures from Pixabay