It's been many years since I have had interns, so I said yes when the opportunity popped up.
Meet the summer interns: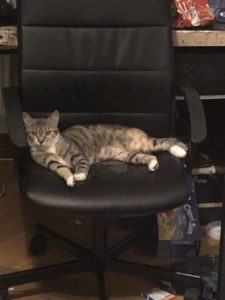 This is Havana. She's 14 months old and loves climbing and wet food. She hides whenever one of the supervisors comes by, but you can lure her out with food.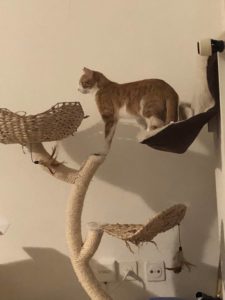 This is Ginny. She is also 14 months old, likes climbing, and treats. She will do anything for a treat.
Ginny has had many conversations with HR because she likes tormenting resident employees.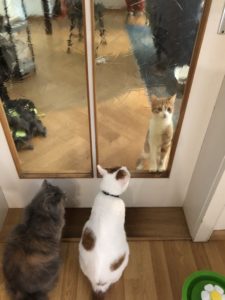 See this? Ginny likes to come up to the resident cats and hiss at them through the door. Then she is always shocked when they hiss back.
To be fair, the resident employees did not give their approval to the interns and have made their displeasure well known.
Claudia tries to look innocent but likes to chase the interns under the couch and then stare at them menacingly.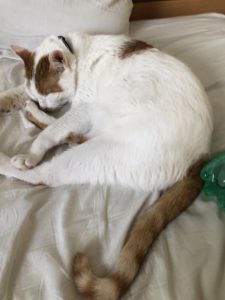 Mikey, on the other hand, has to take extra naps because he's so focused on murdering the intruders, er interns. He uses his very small brain to figure out ways to get to the interns, and sometimes he's successful because he's very fast and can get through the door when the humans go into the interns' work area. Fortunately, the humans catch him every time, but he is furious about this.
He has also had many meetings with HR, but because there is no at-will relationship here, he cannot be fired. That and everyone loves him despite his murdery tendencies.
In two weeks, the interns will move on to their permanent employment. The resident cats are excited to get their whole house back. The humans will miss the kittens.
Would I get interns again? Probably not kittens, as it was pretty stressful for the long-term employees. But is it fun to have cute little kittens running around? Yes.