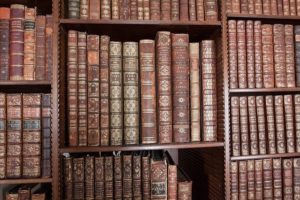 I am quite confident in saying I am an HR expert.
I am also quite confident in saying that I don't know everything about HR.
These two things are not contradictions.
Anyone who claims to know everything about any specialty as broad as HR doesn't know enough to fight their way out of a paper bag to land a seat at the table.
I can also quite confidently say that the HR person you look up to does not know everything. Neither does the employment lawyer you follow breathlessly.
This is not to denigrate my profession. Any other profession has the same thing going on. (Pssst, that neurosurgeon didn't get 100 percent on all her board exams.) There is always more to learn, and most people make up a good deal of it as they go along. Yes, the more experience you have, the more likely you are to make the right choice, but then something entirely new comes up.
Remember Covid? (Ha!) I never gave a moment's thought to disease control in the workplace beyond perfunctory cleaning and reminding employees to wash their hands when they use the restroom. Suddenly, I had to learn. And how did I learn?
I asked questions.
Some questions I asked experts (who were rapidly learning as this was new for everyone). Some questions I asked Google. Some answers I had to piece together from various sources and come up with the best guidelines I could do because no one had ever done this before.
Why do I bring all this up?
My fantastic moderator team and I run a little Facebook group with 20k plus members. (It's for HR professionals and people who manage other people. If you qualify, we'd love to have you.) One of the features is that people can ask anonymous questions.
This is a great feature for someone who wants to ask a personal question. Or for someone who struggles with an employee whose friends or coworkers just might be in the group.
But lately, I've noticed a considerable uptick in the number of people who request to ask anonymous questions that are not personal. Things like
What do you do after someone exhausts FMLA and their doctor hasn't cleared them?
We're opening a new office in California. What do I need to know?
I live in [state]. Do we have to pay out vacation when someone quits?
What are the best non-cash rewards?
Can someone share their policy about [everything under the sun]?
We reject these questions and tell people to either do a search or post under their own names. But I think they want to post anonymously because they are terrified people will find out that they don't know everything.
This is me, a bona fide expert in HR, telling you that no one knows everything off the top of their head. The key to being an expert is knowing where to look for an answer and knowing enough to know that you don't know everything. It's okay to ask questions. It's okay to admit you don't know everything. It's okay to let your boss know you don't know everything.
No one does. Not even your boss.
Image by Stefan Schweihofer from Pixabay