In college, I wanted to take a pottery class. I knew, however, that I have no innate talent, so it was unlikely I could get a good grade in such a class, so I didn't take it.
Looking back on that experience, I realize how ridiculous I was. It was a 0.5 credit class. I probably could have taken it pass/fail instead of graded so it wouldn't influence my GPA. But even if I had taken it and gotten a C, it was a 0.5 credit class. And I don't think it would have affected my admission to graduate school or my current career.
But, I didn't take it because I was afraid I wasn't good enough.
Today, I saw a post by Adam Karpiak on LinkedIn where he talks about my fear of failure:
Yes, that same principle that would have me taking a pottery class as an undergraduate is telling you to apply for a job you're not 100 percent qualified for. Even if LinkedIn is already telling you that 300 people have applied.
Sure, with 300 applicants, you're unlikely to get the job. But you might. Your competition applies when they are not fully qualified, and you should too. You may have something special that they feel like they can't train someone else to do.
For most things, of course, just about anyone can learn to do them. The questions are simply:
Are you willing to learn?
Is your company willing to support you in the learning phase?
If the answers to these questions are both yes, you have a good shot at that job. Most jobs don't have 300 applicants, and even those that do, most will also not meet the complete list of qualifications.
Yes, some recruiters will find it super annoying that you were not perfect when you applied.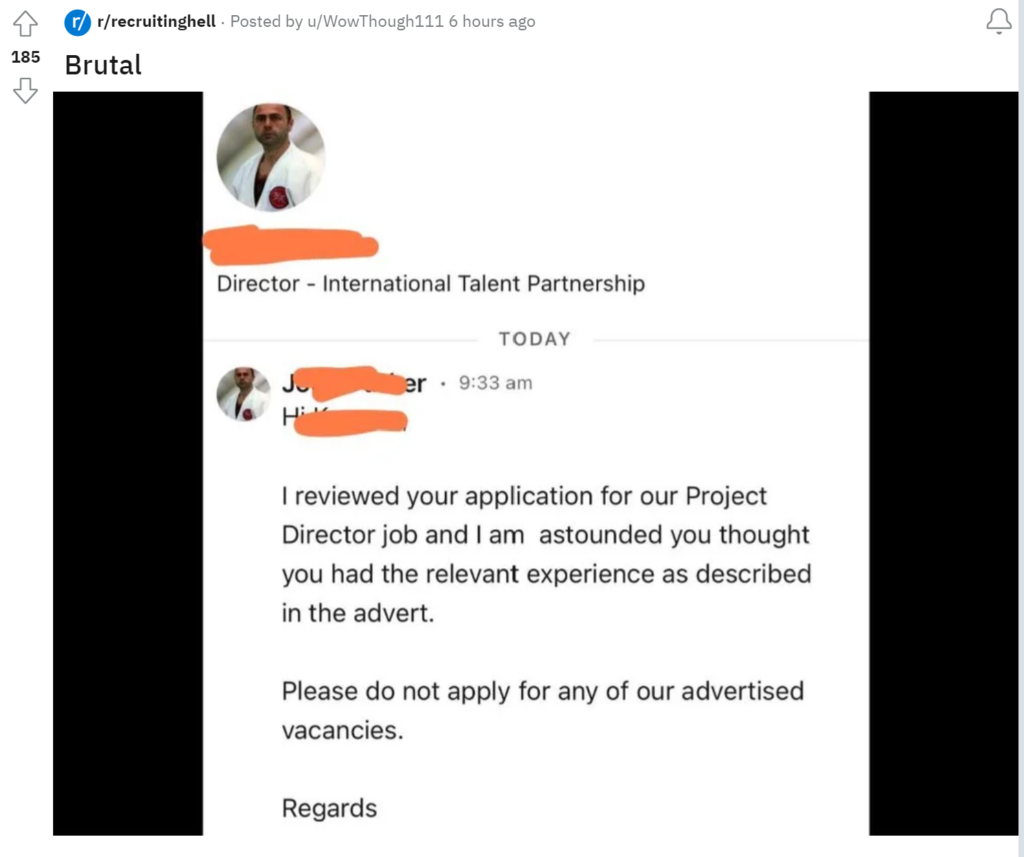 Recruiters that do stuff like this are horrible people. You do not need horrible people in your life.
If you meet 60ish percent of the qualifications for a job that you want, apply. Just like taking that pottery class would not have torpedoed my academic success, applying for a job you're not already perfect at won't hurt you either. And it could help you.