The Swiss are big on using reusable shopping bags. They are always for sale–about $2 for a sturdy plasticky-cloth bag and $0.30 for a paper bag. There are times when those plastic disposable bags are available, but they've recently started charging $0.05 for those.
I read about reusable shopping bags in America and how they are so dangerous because of E. coli and blah blah blah and I have to laugh. Would Swiss people use something dirty? Of course not. So, how is it that the entire nation hasn't died a horrible death due to dirty shopping bags?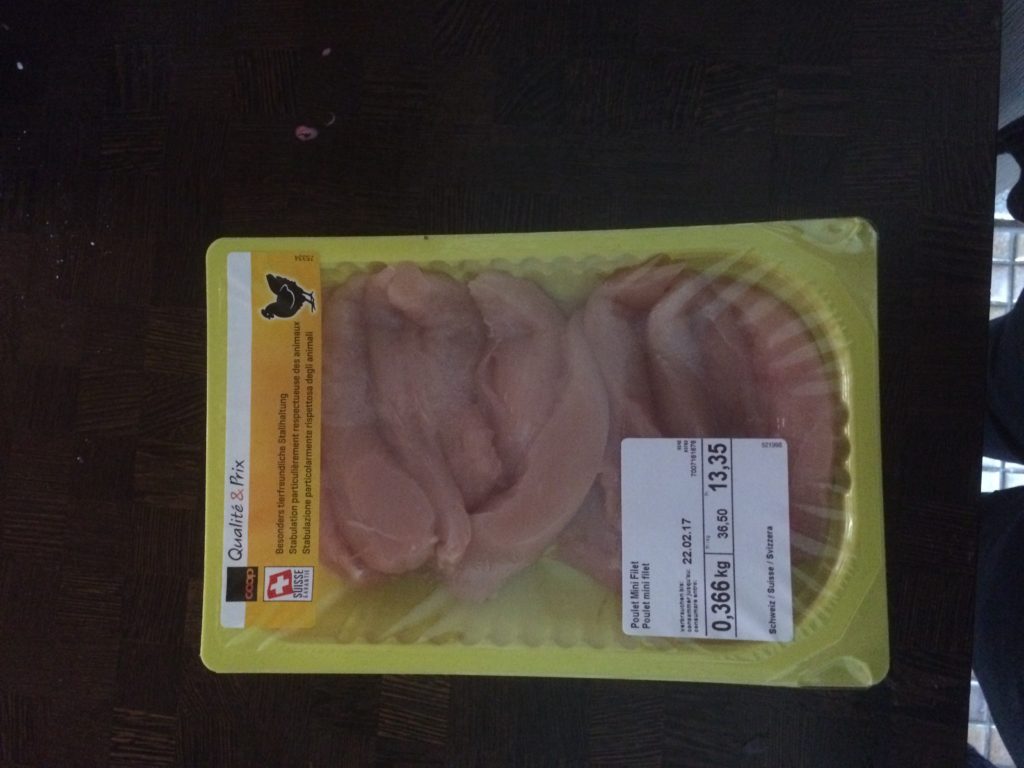 This, I believe, is what makes the difference. Unlike in the US, where meat is wrapped in plastic wrap that sometimes drips, Swiss meat comes in these neatly sealed packages. If you buy meat from the butcher counter they wrap and seal it. Even meat from the discount grocery store is packaged this way.
So, the result is, you aren't contaminating your vegetables or baked goods with meat because everything is sealed up nicely.
So, I laugh at the arguments about reusable shopping bags in the US and say, "It's not the bag that's the problem, it's that you people don't know how to wrap meat!"
Now, I realize, it would be obscenely expensive to change how meat packaging plants package meat, but that doesn't change the fact that the problem is not with the bags but with the meat.
That's not to say that bags can't pick up bacteria from other sources. (Not that the Swiss actually believe in bacteria!). We do wash our bags from time to time. At least I do.
And on another note, the Swiss Frank and the US dollar are pretty close, so if you're looking at prices on that chicken, yes I paid about $13 for less than a pound of chicken. This may also be why Swiss people are skinnier than Americans–we can't afford food around here.