Join us tomorrow at Clubhouse!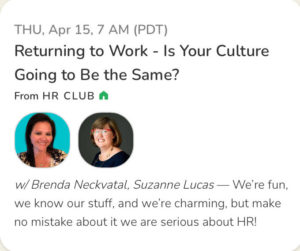 If you have an iPhone, and want a Clubhouse invitation, they just gave me a whole new batch of invitations. Just email (evilhrlady@gmail.com) me with your phone number. You have to promise to never call me. I promise to never call you. 
Sorry! Out of Clubhouse invitations for now. I'll let you know when I have more.