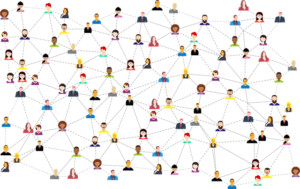 Whether you took time off to stay home with the kids, or take care of an ailing relative, or got laid off and haven't been able to find work for a while, it can be difficult to get back to work. Hopefully, these tips can help you move forward!
Time to brush up Resume.
If you had an active career before you left the workforce, you have something to work with, but it's out of date. And what do you do with the time you weren't working?
If you haven't been working for a while, it might be tempting to put down that you've been a stay-at-home mom, but that will not go over well. No matter how much people want to say that motherhood is some sort of special skill, it's not. Most people have kids and people who held down jobs while parenting won't be impressed.
But, it is okay to use your volunteer experience as long as it is work-focused and you can show results. For example:
Okay:
Volunteer, Hilldale Elementary School
Coordinated annual eye test for 350 students
Managed $10,000 budget for after school activity equipment
Not okay: 
5th-grade class mom, Hilldale Elementary School
Organized year-end party
Decorated the classroom for each holiday!
Think professional, not fun! What professional means can vary from job to job. If you're applying to be a party planner, having evidence of parties planned is good. If you're trying to get back into accounting, it's just meaningless fluff. I'm not saying that room mom isn't hard, but unless you're applying for a very small subset of jobs where people would care, it doesn't look good.
Reach out to your professional references.
Before you start looking for a job, reach out to people you will ask to give you references. There are three reasons for this.
It gives them a heads up! You want them to be thinking about you and how fabulous you are.

If they don't want to be a reference, you'll find out now rather than later when you need to hand over references immediately.

They may help you to find a job. Yes, it's the start of networking!
Don't make the mistake of just putting down someone's name and hoping for the best! Reach out. If you don't have current information, try LinkedIn. Most people are on there and can be contacted that way.
If it's been a long time since you worked professionally, you may be tempted to put down your best friend. Remember, this person needs to speak about you professionally, so that is an absolute last resort. You need someone who can speak to how you are in a work environment. If that's a volunteer setting, that's fine! But, it needs to be work and not just that you're such a good person.
Network like crazy
Networking isn't as complicated as people think it is. It's just talking to people–any people. Sure, you may want to get a job in marketing, so why would you tell your scientist neighbor that you're looking for a marketing position? You never know who people know, and you don't know what they know until you speak up!
So, start talking! Tell everyone you're looking to get back to work–your friends, neighbors, other parents at school, and for chit-chat in the dentist chair. Don't demand people do things for you. Just speak up.
The more people who know you are looking the bigger opportunity you have to find an open position that would work for you. And knowing someone who can give you a recommendation for that job is also very helpful, especially when you have an employment gap.
Network on LinkedIn
People try to network with me all the time on LinkedIn in a bad and annoying way. They don't know me at all and suddenly message me and ask if I'm hiring. This is bad networking.
Here's the secret way to network on LinkedIn. Shhh, don't tell anyone, as I usually charge for this information as part of career coaching. If you want to connect with people on LinkedIn and hopefully use that to find a job, I prefer stealth networking instead of the overt networking described above. Try this pattern:
Find 5 local people who post fairly regularly (at least once a week) and who are in industries or careers you are interested in.
Follow these people (don't connect–just follow)
When they make a post make an intelligent comment. Don't do it on every post and don't go backward and comment on their past posts! You look weird when you go back and comment on the last 10 posts.

Good: I saw that on the news and I was surprised that CNN didn't mention X, as that could have a huge impact on Y.
Bad: Great post! Love your stuff!

After a few weeks of doing this, the person starts to feel like they know you.
Then send a connection request. You can mention you are job hunting but don't ask for a job.

Good: I've enjoyed reading your thoughts! I'm looking to get back into marketing, and it's been so helpful.
Bad: I've enjoyed reading your thoughts! I need a job. Are you hiring?

Start posting yourself. Intelligent, industry or career-specific things only. LinkedIn is not Facebook or Instagram.
Remember to help out other people who contact you!
This method really works for building a network. And this is a true network of people who actually feel a relationship with each other. It works! I swear.
Take this opportunity to start career phase II. You can do it!
Image by Gordon Johnson from Pixabay