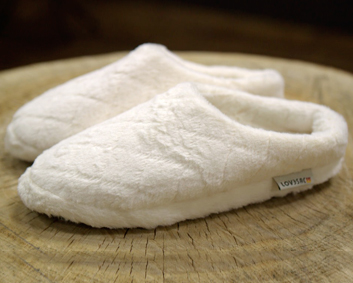 The wonderful people at Lovesac Slippers have generously donated the above pair of slippers to one of my readers. They look warm and comfy, don't they?
You must leave a comment describing your worst coworker. Please don't write anything that would identify that person.
I will pick the winner by using a random number generator so as to be fair.
Lovesac can only ship to US addresses, so sorry!
Please put in your email address when you leave your comment. I'm the only one that can see it and I'm way too lazy to spam you, but that way if you win I can contact you.
Contest ends at 12:00 noon East Coast time on Tuesday, January 24.
I may well use your answers in an article be published somewhere.