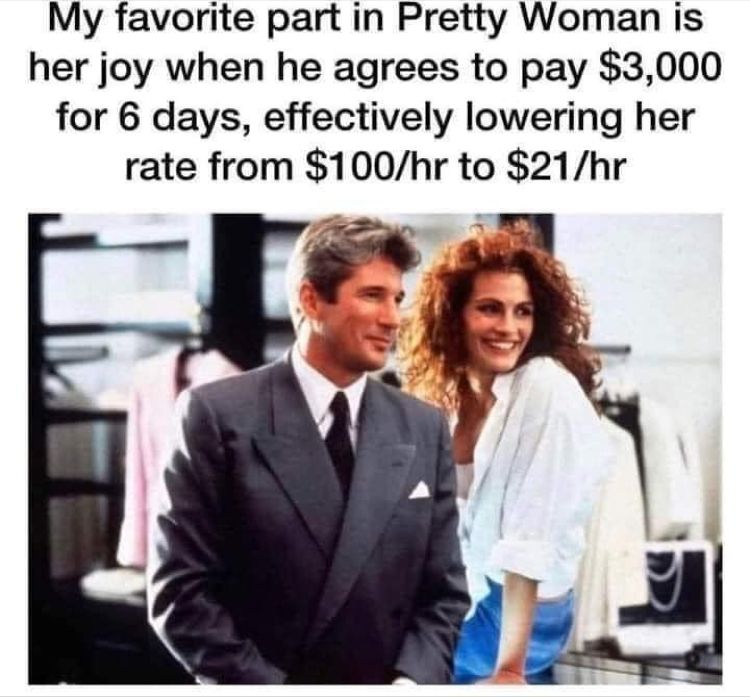 Whoever wrote this meme doesn't understand freelance work.
With the caveat that I've never actually seen Pretty Woman, I'll break down why this was a great deal.
1. $100 an hour was for actual "work" with clients.
2. To earn $3000 that means 30 hours of hard work with 30 different Johns.
3. Each different client introduces an increased risk of violence, STDs, and arrest
4. She's not paid for the marketing and sales pitches necessary to get the hour of paid work.
5. She has costs of doing business which are not cheap. Presumably she pays for her hotel rooms.
6. Most clients are not handsome and clean like Richard Gere.
7. For the $3000 in pay she got to do a lot of fun things and she had no expenses during that time.
This was one heck of a deal. She was smart to take it.